Overview of ACS DR ( Adventist Community Service Disaster Response) meeting went real good.  We had about 12 people to show up.  At the end of this meeting we recieved our certificate at the end of the meeting.  We still have some meeting and test to do before we get our completion.  We also had a special guest and that was Clyde.  I will add some photos.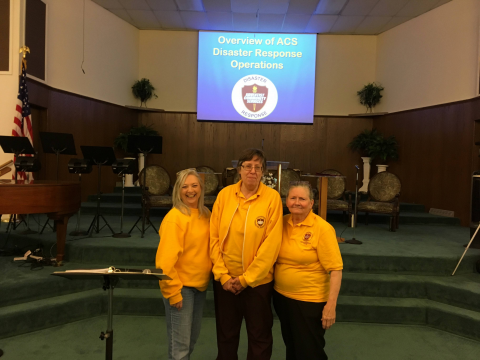 On Sabbath April 14, 2018 we were honored with special music by the Colquitt Christian Academy.  These young ladies and young men have talents of singing and playing bells. Here are some photos.
April 14,2018 School Board Constituency Meeting went real good.  From First Church there was about 5 to 7 members who showed up and the rest were from South Church and the School.  Here are some pictures of the meeting.